Baseball, for the great city of Toronto, according to my observations living here, is at the core of what this community is and represents: teamwork in the context of strong individualities.
Not just words: Rogers Centre, the home of Toronto Blue Jays, in the season of 2017, hosted 3,203,886 fans, averaging 39,554 per game, meaning this team was 1st of 15 in Attendance in the entire Major League Baseball.
Here, the passion for Baseball is a fire you can't hide from.
Rogers Centre, on my way to NY Yankees vs Blue Jays. Tuesday, September 22, 2015
As a Dominican myself, everywhere I go, places such as a barber shop, making a line at Starbucks or at the airport checking in myself at the Immigration booth, I get engaged in the Baseball topic as soon as my interlocutor realizes where I am from.
Let's not forget that Blue Jays made MLB History when in the 2014 season a tally of six Dominicans were in the starting lineup against the Boston Red Sox.
Con orgullo y con una victoria!!! La mayor cantidad de #Dominicanos en una alineacion!!
With pride and… http://t.co/N0WryitMG3

— Jose Bautista (@JoeyBats19) April 27, 2014
Among the Olympus of heroes for Blue Jays fans are a bunch of fellow Dominicans with Jose Bautista, Edwin Encarnacion the last two to reach that status. Everywhere you go to, from Montreal to Vancouver, their contributions are remembered and celebrated with posters or even real size cut-outs of the players.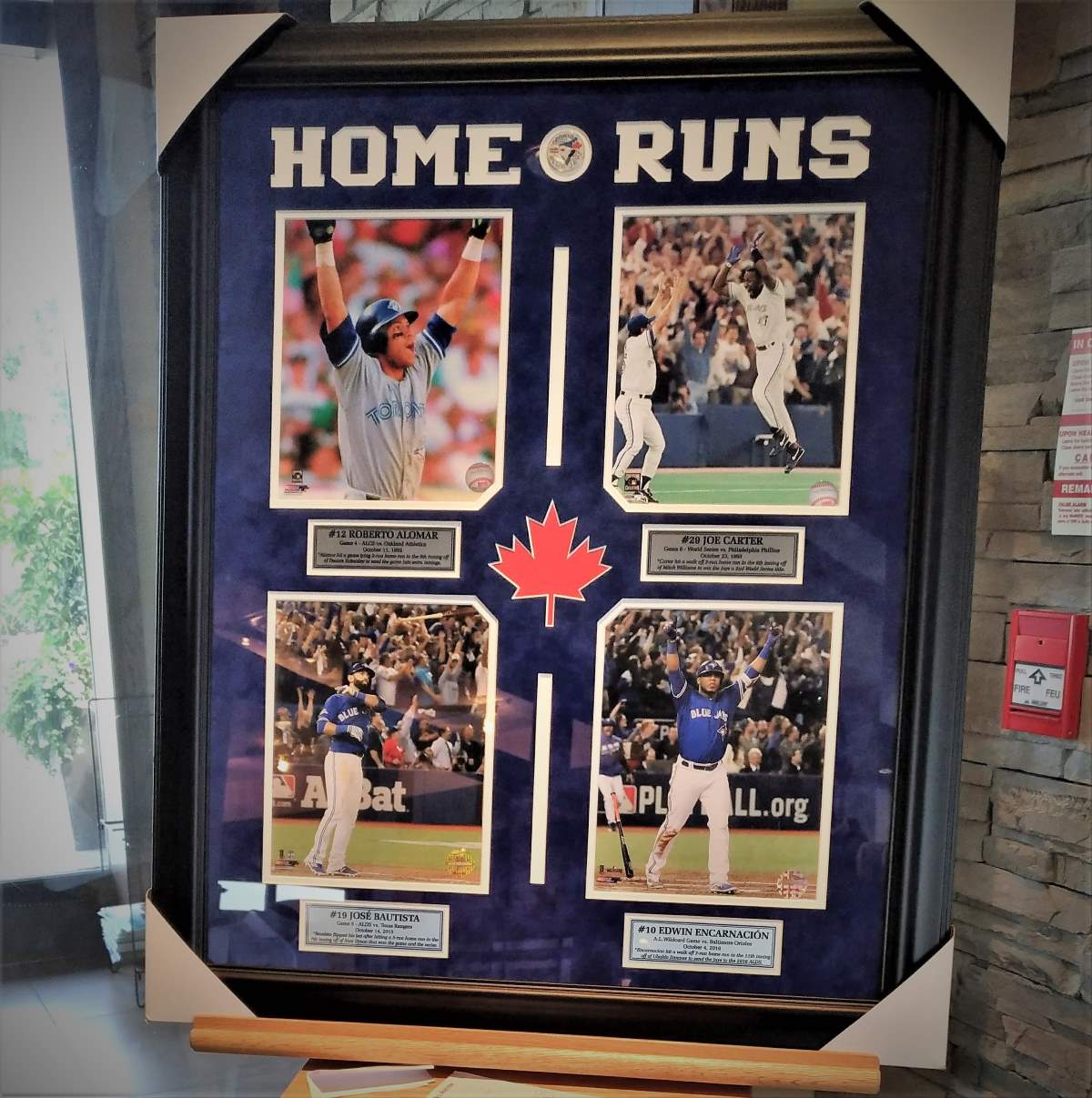 The poster auctioned for a Charity at a Golf course in Mississauga I visited recently.
Those two players ushered in rivers of joy to the Jays fans for years; starring moments such as these:
and the inmortal Bat Flipping one to know-out the Texas Rangers,
But, well, as all in this Universe full of endings, both players found different exits out of the Team. Edwin, chasing his dreams of winning a World Series title voluntarily went to Cleveland Indians, while Bautista sadly was unable to read out the Signs of the Times and got himself his contract not renewed.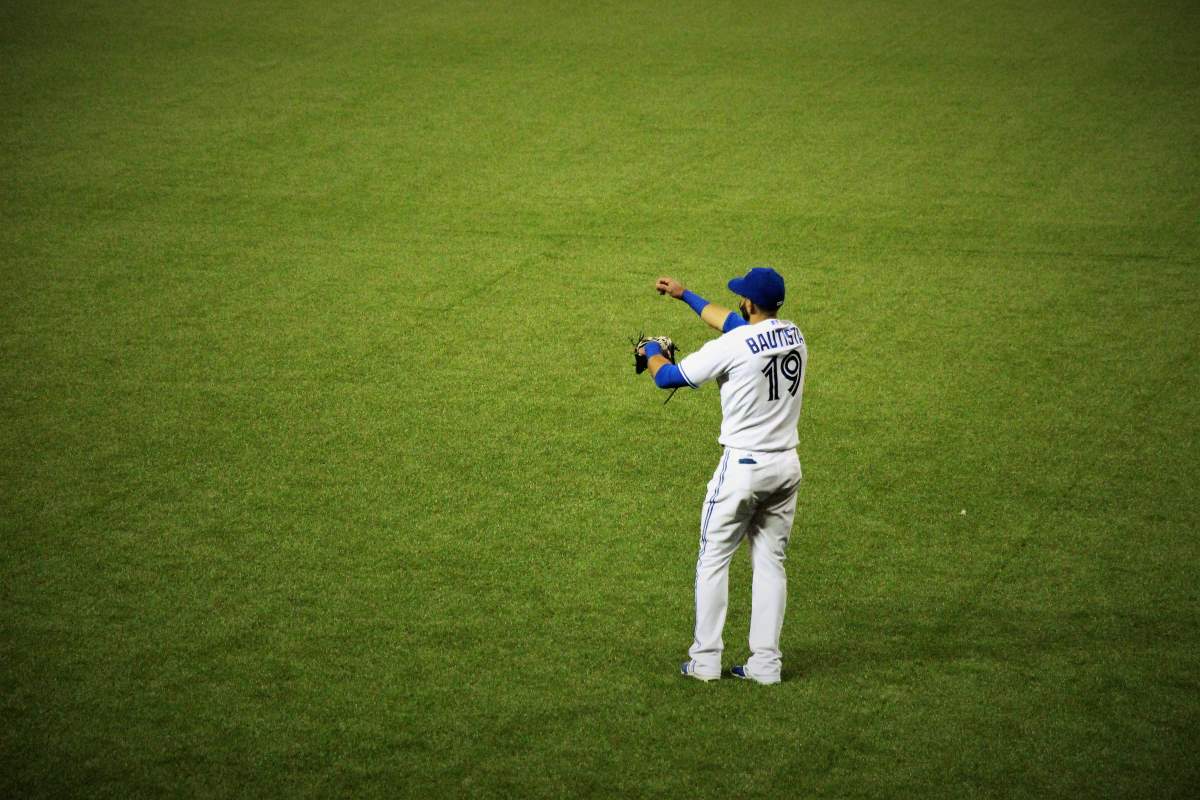 On the evening I took this picture, I watched Bautista achieve one of his tremendous thrown outs from the Right Field into Third Base:
His farewell at Rogers Centre moved me deeply!
Canadians are really nice people. Contrary to those very common bad apples in European countries only capable of hatred or the ultra cocky Americans only able to love themselves, is really rare to find an example of mean or lousy behaviour in Canadians. That capacity of kindness is maximized for people such as Bautista. Maybe that made him think that his days as a Blue Jays weren't counted yet or else his approach would have been different with respect to his sharp drop in performance across 2017.
And today, on this Maundy Thursday, the 2018 season gets to kick off without a single Dominican in the Blue Jays lineup since (at least) the last ten years. The end of a brilliant cycle.
But there are clear signs of another amazing cycle of Blue Jays Dominicans is about to dawn in the next couple of years. The main card to wager on carries the name of Vladimir Guerrero Jr. starting the season in the Jays AA Minor League team.
Happens that this past Monday the 26th, on the last day of Spring Training, the Jays hosted the Saint Louis Cardinals in Montreal, the former home of Montreal's Expos. By the end of the 9th inning, the PA system announced that the game would end no matter that the game was tied up to that point...
And then it was the Vladimir Guerrero Jr. turn to dig in at the batting box for the Blue Jays. While taking his first pitch in the telecast the fine Buck Martinez told to his partner commentator and viewers "just imagine that Vlad Jr. hits a walk-off homer now" just in time for the ball to left off the bat on its way to the wall.
Looking forward for a new breed of Dominicans baseballers with the talent to perform at the level of their predecessors. History tells that this amazing city will love them for the rest of their lives.
Let's go Blue Jays!
But, why do any of these matters for Dominicans?
It matters because of these examples: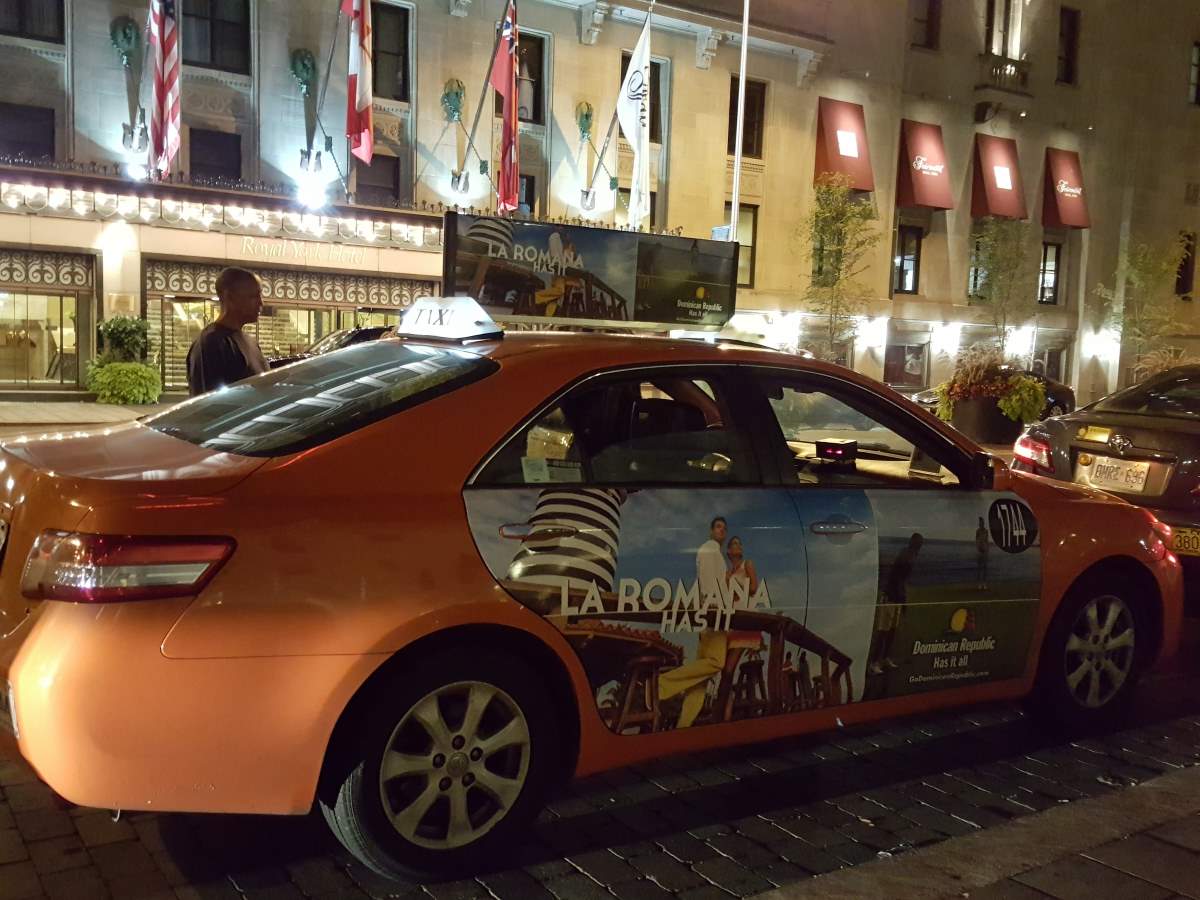 All around Toronto taxi cabs feature banner ads from the Dominican's top destinations for Turism.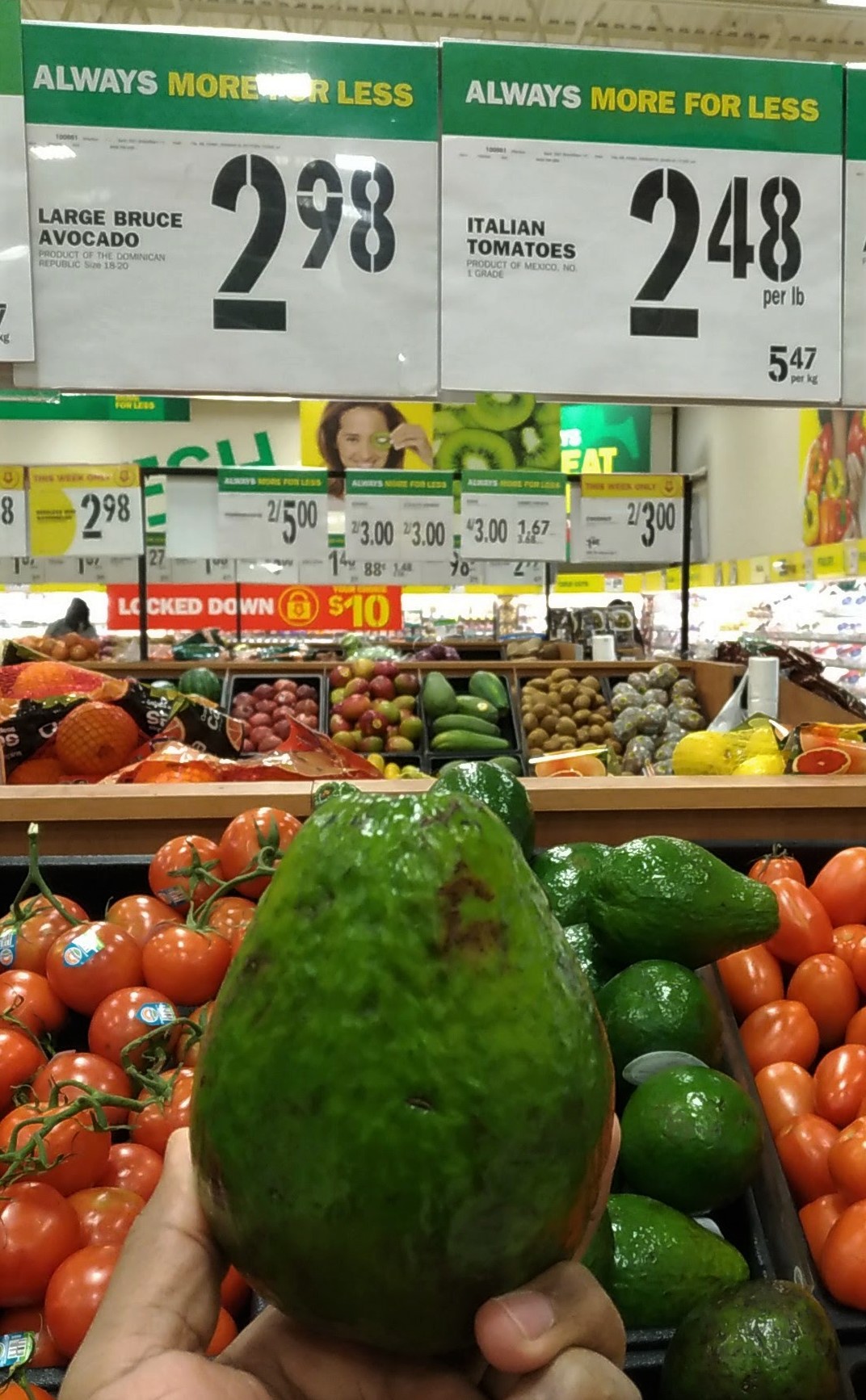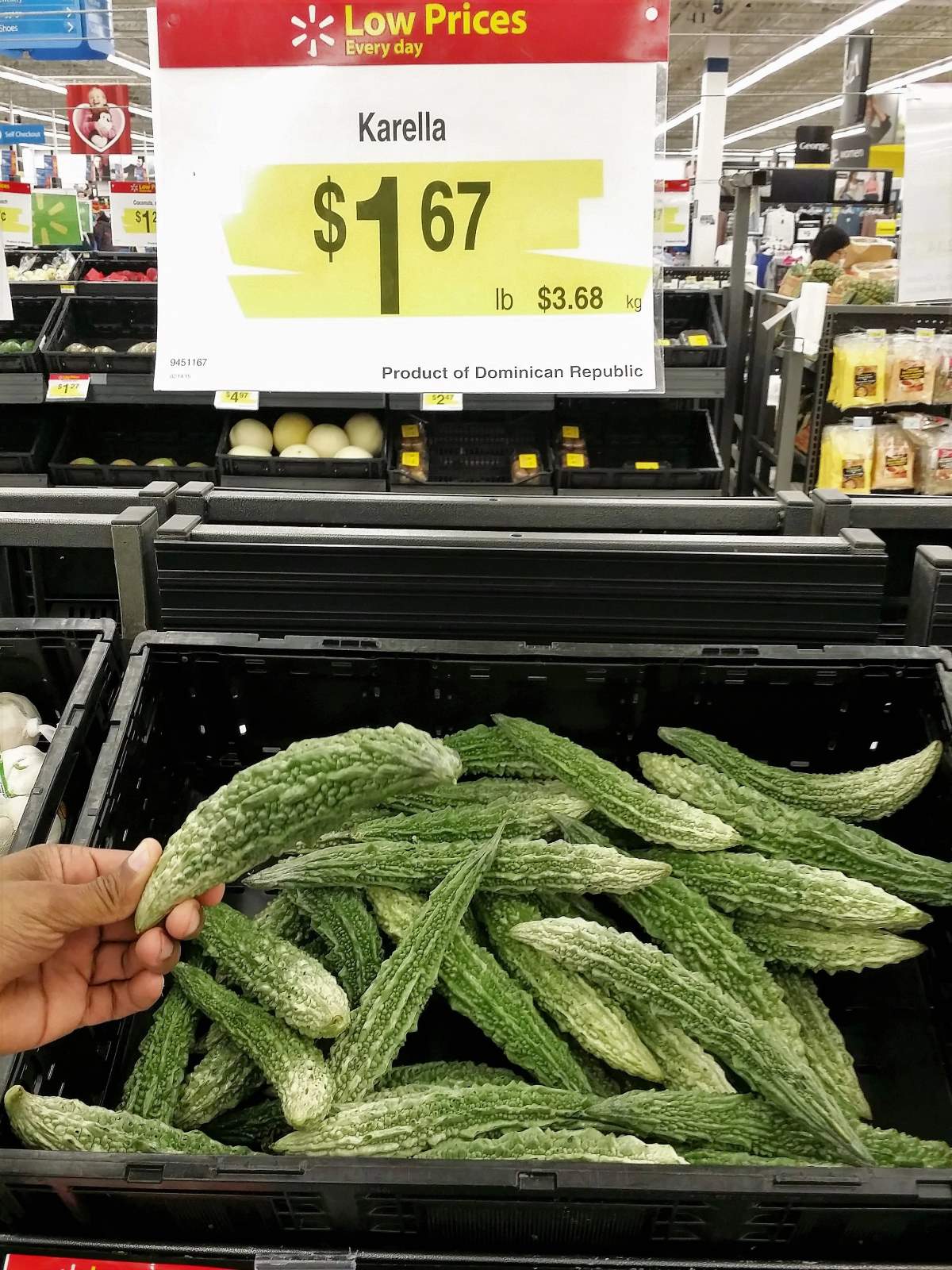 Seasonal agricultural produces are available at stores such as Metro, Food Basics, No Frills, Walmart and others.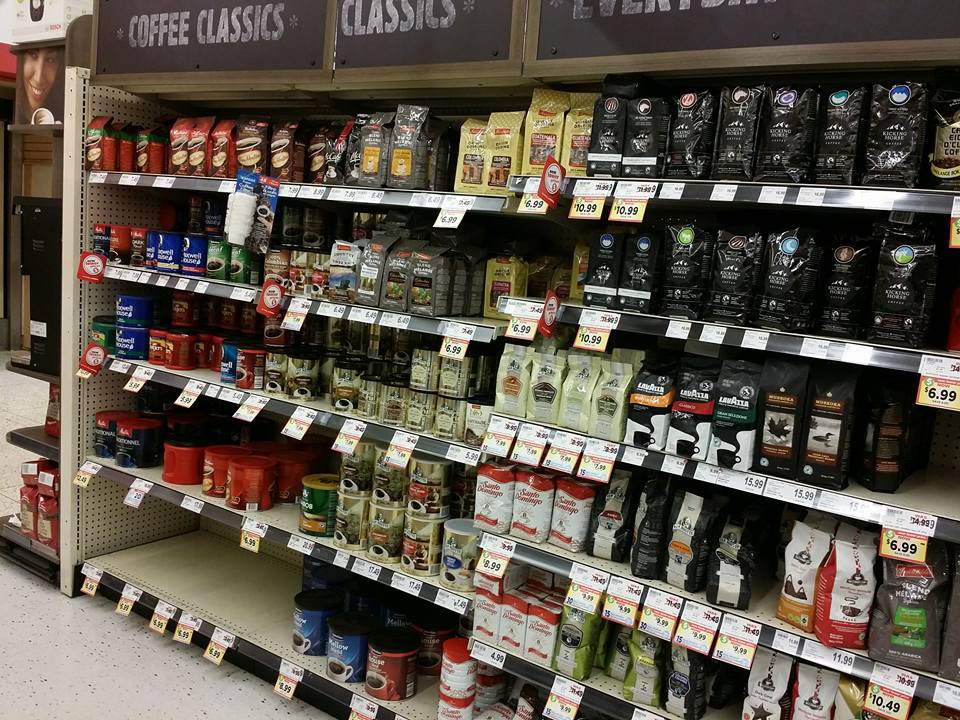 The world-class Café Santo Domingo competes bag-to-bag with dozens of brands at most grocery stores across Canada.
I've been told by Dominican exporters that when our players are doing well, their sales in the North American market increase in double digits respect to off season.
In my personal experience, most of the goodwill I enjoy in the non-Latin US and in Canada is thanks to the amazing job as ambassadors of our Baseball players to whom I am deeply grateful.
Mangú Power!
About Moisés
Physicists, award-winning technologist, parallel entrepreneur, consultant and proud father born in the Dominican Republic.
Interested in HPC, Deep Learning, Semantic Web, Internet Global High Scalability Apps, InfoSec, eLearning, General Aviation, Formula 1, Classical Music, Jazz, Sailing and Chess.
Founder of pluio.com and hospedio.com.
Author of the Sci-fi upcoming novel Breedpeace and co-author in dozens of publications.
Co-founder of MunicipiosAlDia.com, Jalalio Media Consultants and a number of other start-ups.
Former professor and Key-note speaker in conferences and congresses all across the Americas and Europe.
Proud member of the Microchip No.1 flying towards Interestellar space on board NASA's Stardust Mission, as well as member of Fundación Municipios al Día, Fundación Loyola, Fundación Ciencias de la Documentación and a number of other non-for profit, professional organizations, Open Source projects and Chess communities around the world.
All opinions here are his own's and in no way associated with his business interests or collaborations with third-parties.